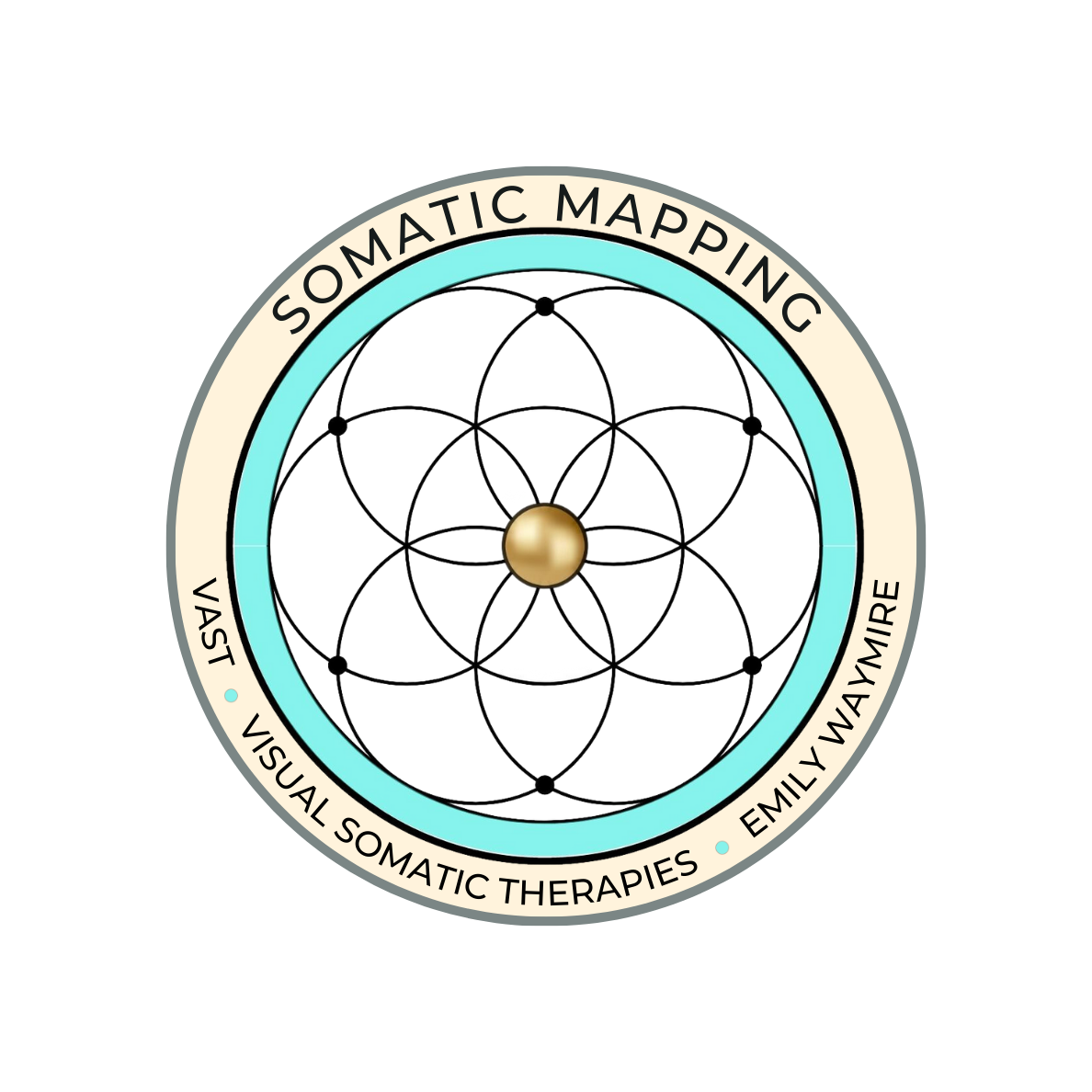 Congratulations!
This seal was designed for your website and other online materials to show potential clients that you have completed training in
Somatic Mapping
The seal links to Emily Waymire's website to establish the credibility of the training and demonstrate your commitment and integrity as a healer and somatic therapist.
There are two ways to use the seal:
1) If you know how to place code on your website:
Copy and then paste the following code onto your page.
2) To create a link: download the .png file for the image by clicking here to open the Somatic Mapping Seal. Upload the file as an image into the selected page on your site. Link it back to Emily Waymire by highlighting the image after you have inserted it on your page and click the 'link' button (it looks like a link in a chain) in your editing toolbar. Enter https://www.emilywaymire.com into the box that appears. Then click Save.
If you would like to put an explanatory note with the seal, you may use this phrase: "Graduate of Somatic Reclamation with Emily Waymire"
Important Notes:
Permission to use this image comes from your completion of the Somatic Reclamation Training program.
This image is copyrighted and must not be altered in any way, or used for purposes other than marketing or sharing your professional services.
This image is not approved for print use.
The image may not be forwarded.
Again, congratulations on your accomplishment and thank you for your commitment to Somatic Reclamation.
<a href="https://www.emilywaymire.com" target="_blank"><img src="https://emilywaymire.com/wp-content/uploads/2023/07/Somatic-Mapping-Seal.png" alt="Emily Waymire - Somatic listening" width="300" height="303" /></a>